2021年度1学期に退職し、アメリカハワイへ帰国した Mr. Kai からメッセージが届きましたのでご紹介いたします。
I had a wonderful time with my intelligent & energetic students
Hello students & parents, 
I am really sad to inform you that I am leaving Knock Knock and going back to Hawaii in August. As you already know, I had a wonderful time with my intelligent & energetic students in my classes. 
When I first came into Knock Knock Preschool, many kids came up to me and introduced themselves by giving me all the information about themselves such as their names, ages, and what they like and much more. I remember that I got so surprised at how much KKP students can speak English. They could understand and speak English so well and much more than all of the people in Japan that I know of. Students welcomed me right when I walked in so it didn't even take me a minute to get along with the students. From there, my Knock Knock journey was very fun and priceless. KKP students' hearts are filled with pure curiosity and they wanted to know and learn every single thing that they could think of. I felt like my duty is NOT just to teach them English, but much more in terms of life experience and helping them get ready for their bright future ahead on top of communicating and teaching English. I got surprised again actually when I first realized how quickly they could absorb the knowledge and concepts to apply them in their real life with trial and error. It was very interesting to see their improvements within a short period of time, as fast as in 45 minutes to a couple months, especially creativity/imagination and exercise/physical education. Hope they learned the main takeaway while having fun with so much energy in my classes.
For Knock Knock English, I had very intelligent students. Phonics, listening, reading and writing are all at high level and difficult. However, my students got to manage them all and did amazing on homework and tests. Because of their age range, many students are shy or feel embarrassed to talk to me in English but I got to get along with them through game activity, snack time, and playing board/card games during breaks. I hope that KKE students continue to have interests in English and one day KKE English education will become a strong advantage and benefit the KKE students in any ways. 
Again, I had an awesome time with my students and will miss all of my students so much. I hope I can stop by at Knock Knock when I visit Japan and meet my students again. I will be looking forward to their growth and improvements on not just English but as big boys and big girls.
Mr. Kai
Catch me in Hawaii !!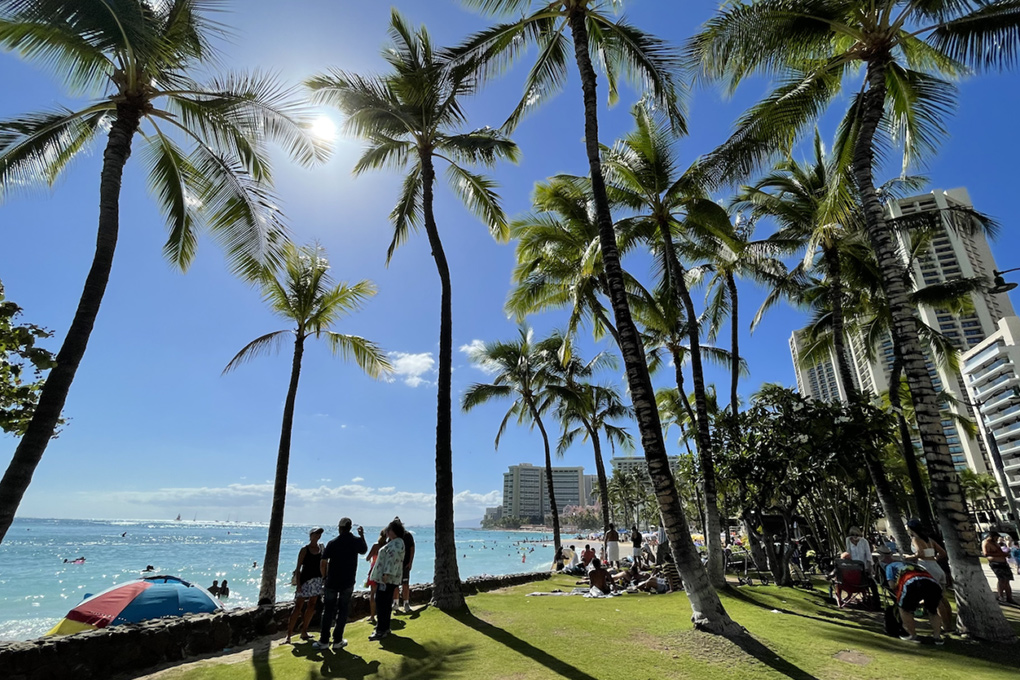 I also realized that a lot of Japanese people like Hawaii. I would like to introduce you some of my favorite places in Hawaii (Oahu island) so you might find me there if you were to visit Hawaii!
I may be in the Starbucks on Kapahulu.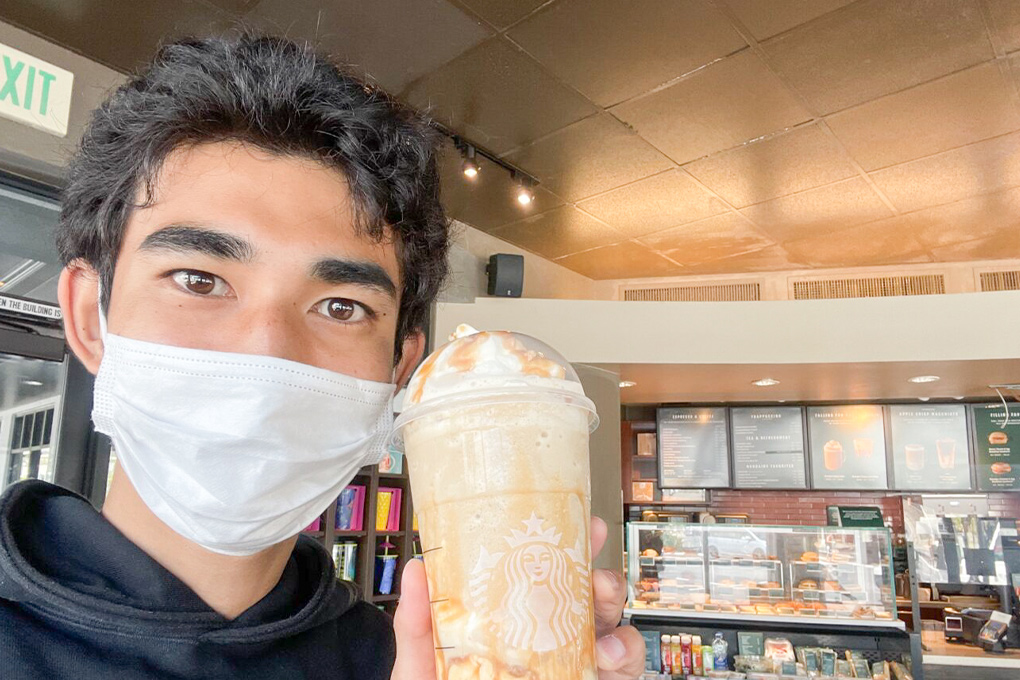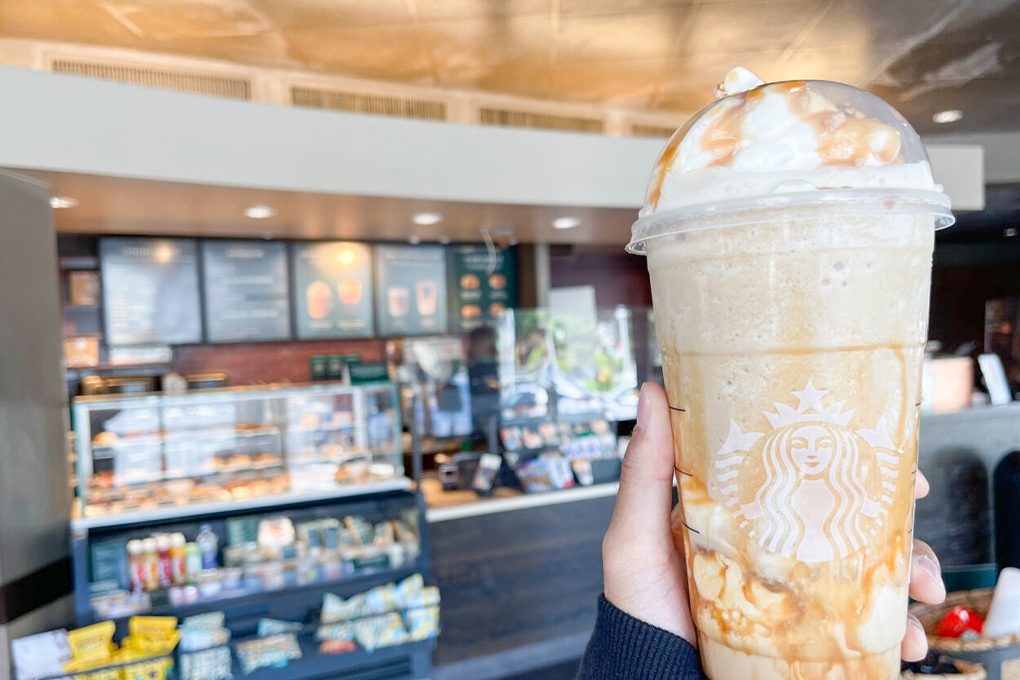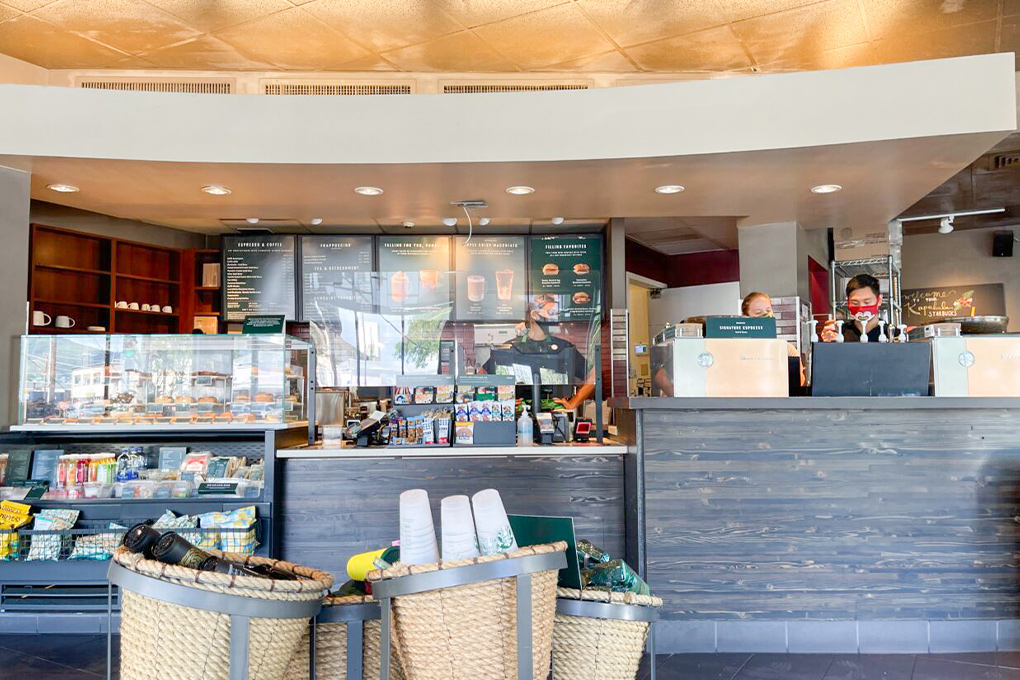 Kapahulu is an area next to Waikiki. There is Starbucks on Kapahulu Ave. where Leonard's, the popular Masasada restaurant is located on. This Kapahulu Starbucks is a nice cozy place to take a break and also great for studying and working. There is Kozo Sushi which is a takeout Sushi restaurant next to it so that you can enjoy sushi while relaxing at Starbucks with tasty fraps. **Currently no seats are available due to COVID-19 🙁
I may be walking around Waimea Bay.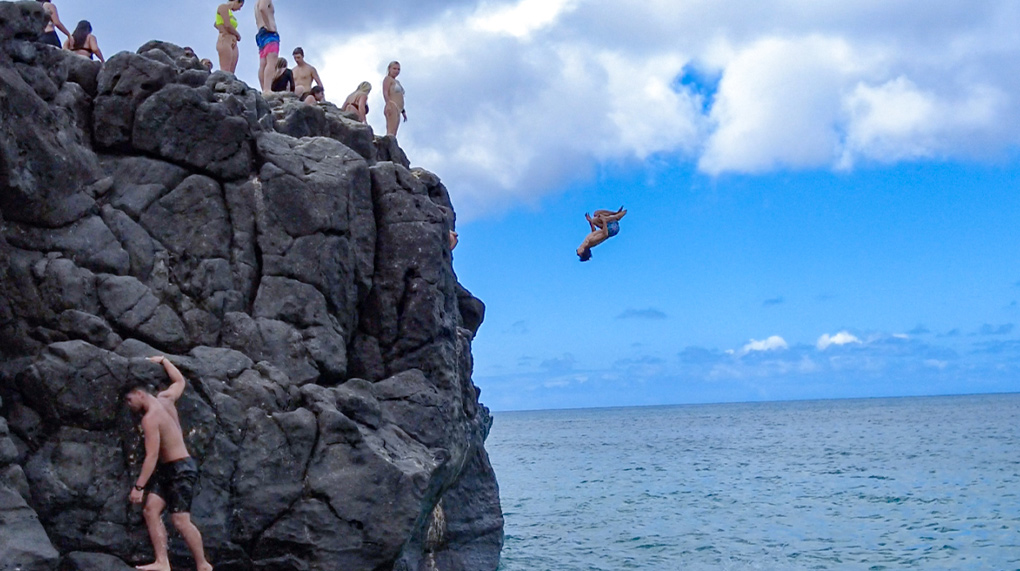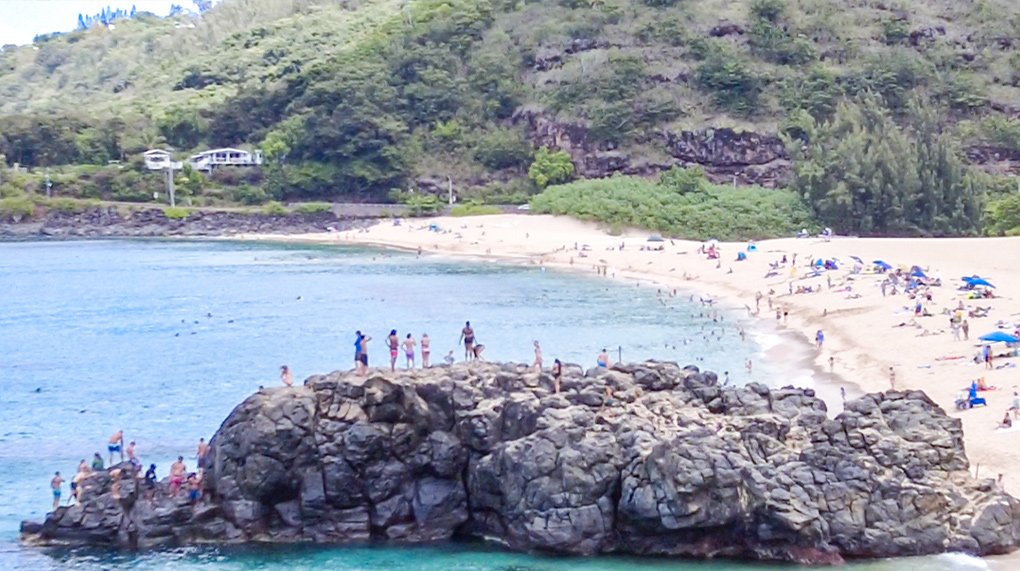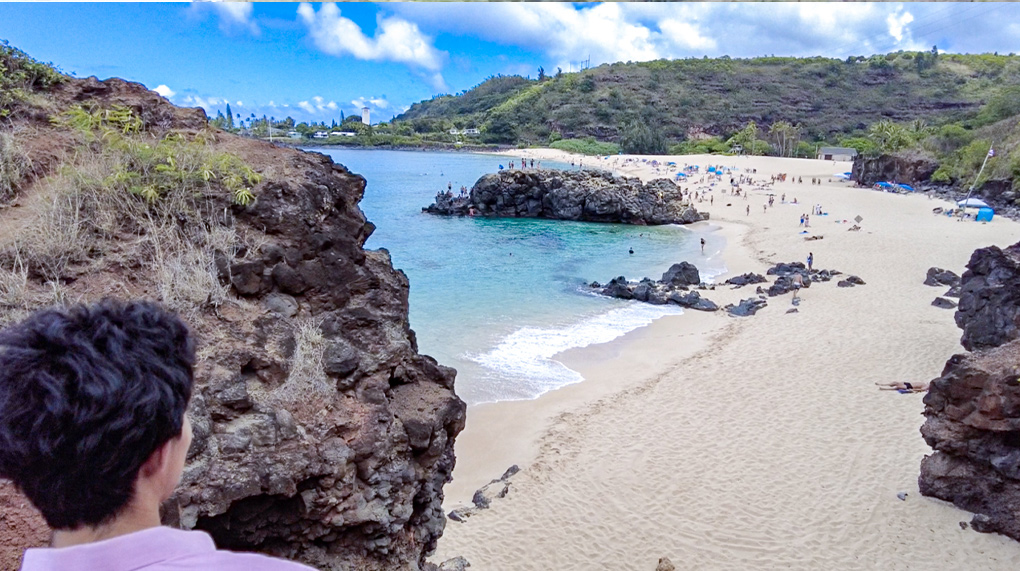 Waimea Bay is one of the most famous rock jumping spot located near Haleiwa Town in North Shore. Many tourists and locals visit here on weekends to enjoy jumping off of the rock; we just jump into the water and climb back up the rock. Waimea Bay Rock Jump Height is 25 feet and it is a bit scary to jump off of it. If you are brave and confident at swimming, it might be a great choice to spend a day at a nice beach, jumping off and chilling.
I may be walking around Kith Treats.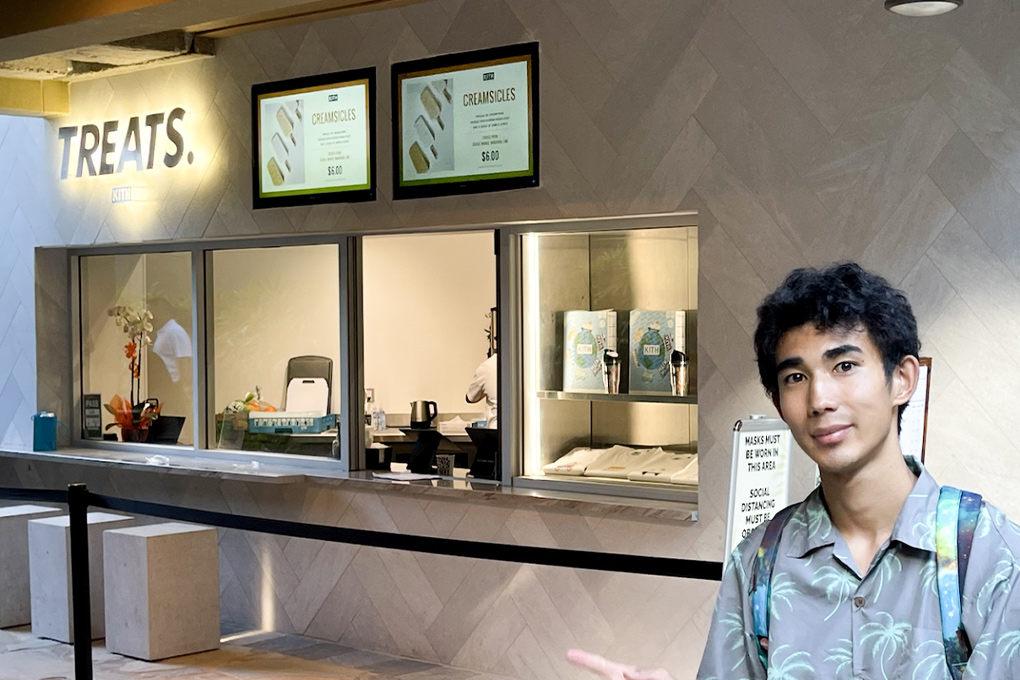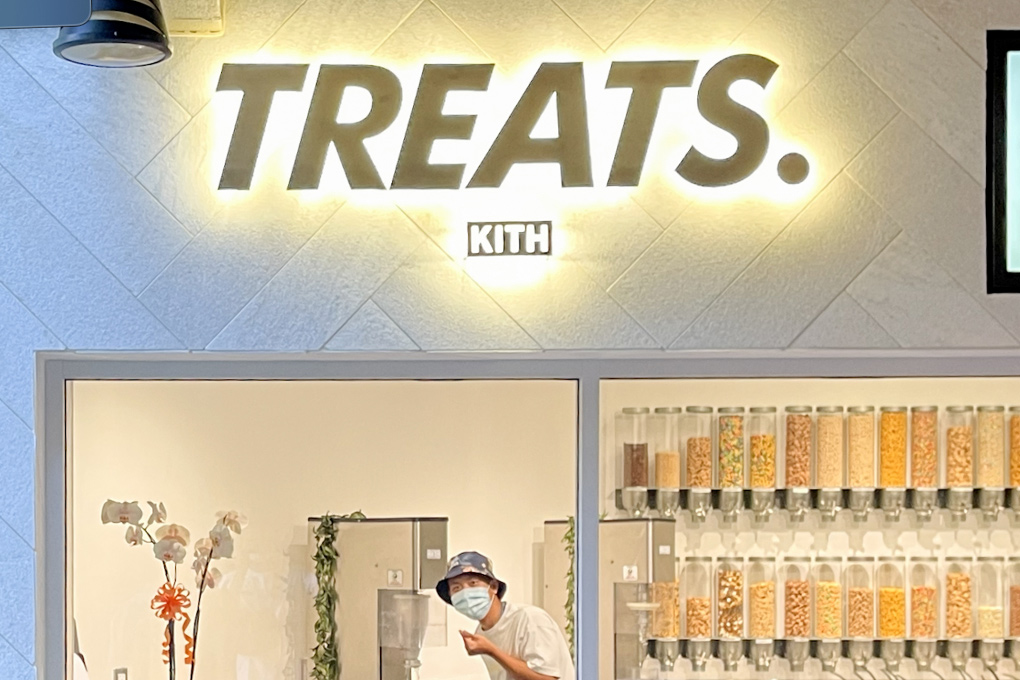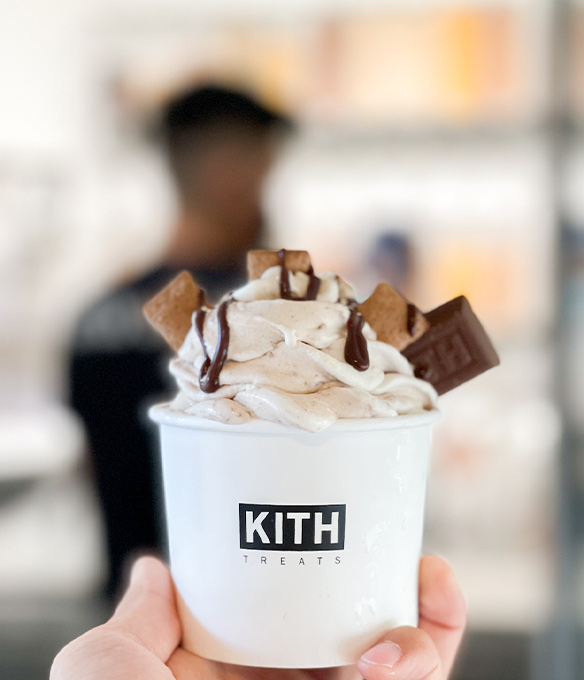 Kith is a popular apparel brand that just opened up a new store in the middle of Waikiki in Royal Hawaiian Shopping Center. At Kith Treats, you can order treats such as ice creams and milkshakes mixed with cereals. The best part is that you can customize your own cereal creation and put in everything you want in your treats!
See you in Hawaii!!!
Related Articles

一緒に読みたい関連記事