My name is Susanne and I'm both a teacher and a student. While I love teaching and educating little children in English, I'm also a student working on my degree – at a university about 10,000 kilometers away from Tokyo!
Distance-Learning at Germany's only state distance-university: FernUniversität in Hagen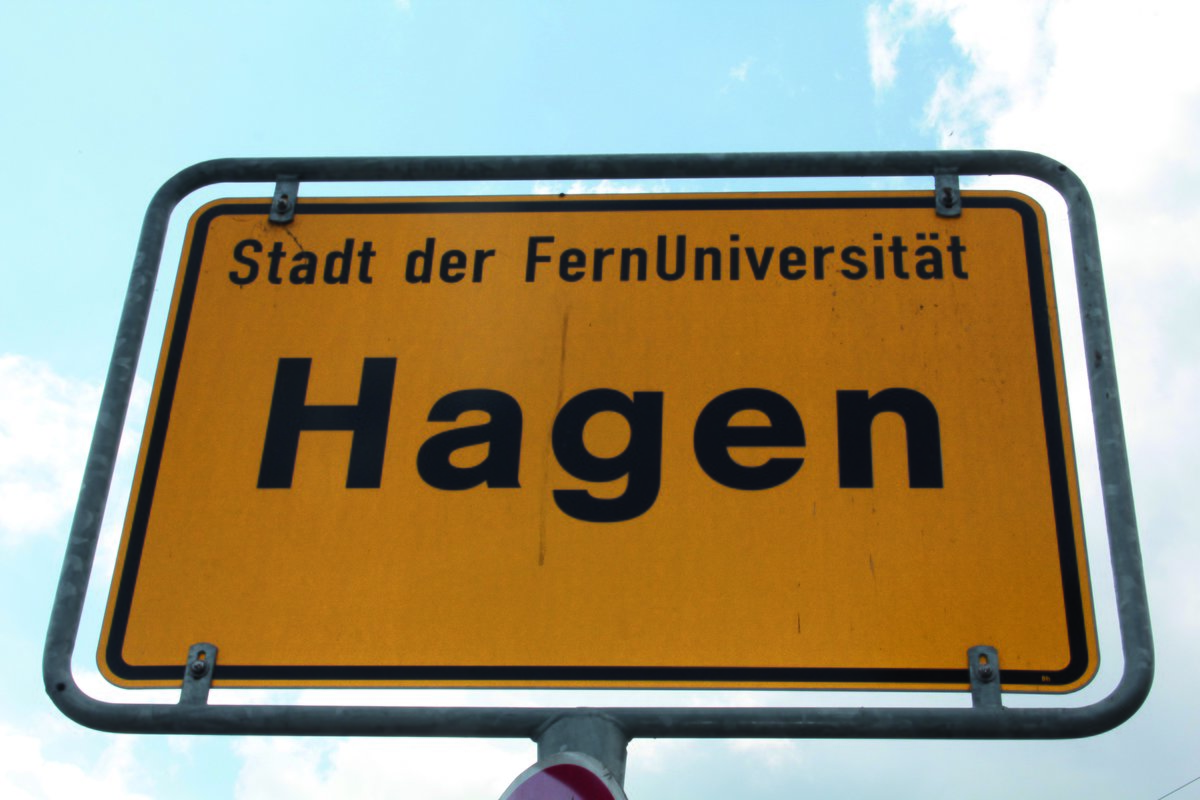 The University of Hagen, established in 1974, is the university with the largest number of students in Germany. FernUni Hagen's (as people like to call it) main campus is located in the west side of Germany, in Hagen.
Would you like to take a look at our pretty huge campus, air view? Here you go!
Other than the main campus, there's more than 50 study and research centers not only in several German cities, but also in other European countries such as Austria, Russia and Hungary. FernUni Hagen's students aren't limited to Europe though. You can find us all over the world! Yes, me being one of 119 students (summer semester 2021) studying from Asia, and probably their only student living in Tokyo.
FernUni Hagen is the only state-maintained distance-learning university in Germany, which means that compared to studying at one of the numerous private distance universities, it's much more affordable to get a degree. The fees aren't any different from regular state-maintained universities and therefore it's quite the popular university among distance students.
However, while it's popular as well as easy to enroll to, more than half of the students leave the university before getting a degree. Why so?
Profits and Chances vs. Challenges and Difficulties
It's rather obvious why someone like me, living and working in a foreign country would choose a distance-learning course over a regular course. Studying at a German university allows me to study in German and the fees I am paying aren't as high as those of the universities I would be able to enroll to here in Japan.
Why would someone living in Germany, being able to choose from a variety of state universities, choose distance-learning instead?
The answer is that other than regular courses at traditional universities, distance-learning allows you to study despite working part-time or even fulltime, or while staying home and taking care of your children, making it possible to create your own schedule and giving you the freedom to study whenever and wherever you can and want to. Distance-learning is convenient because it comes with lots of flexibility.
Flexibility being the biggest advantage on one hand, is what causes one of the biggest problems on the other hand. While you can manage your studies on your own, you must take responsibility on managing well, which isn't always easy: When no seminar needs to be attended, when you're reliant on self-study and the only deadline is the exam or term paper at the end of the semester, it's hard to not slack off sometimes. It's easy to get distracted by other daily necessities and fun activities and it's hard to find the motivation to pull through.
There are other difficulties that occur when studying from a distance, like I am. The major issue is, in fact, the time difference!
Not only is it impossible to join one of the many online seminars ("webinars") that are being held in the early evenings (and therefore in the middle of the Japanese night) live, it's also difficult to join study circles or to write exams until after midnight! But let me address another topic before I go into details.
Distance-learning during the Pandemic
When the Covid Crisis started to begin in 2019, regular universities in Germany had to change their way of educating students, which meant big changes in the learning environment of most students. As for regular universities pre-pandemic, students would come to attend seminars, work in libraries, had direct contact to other students as well as instructors on a daily basis. Therefore, the lockdown followed by numerous restrictions which lead to a new form of teaching/learning, made all its participants face difficulties so big, that they were overwhelmed by the fear of a lack of media literacy as well as soft- and hardware, the loss of social interaction and inevitable isolation (I wrote an academic research paper on this topic last semester).
It's probably obvious that what meant a big change for regular students, barely meant any change for distance students. Their "new" is our "regular", it's how we're facing our studies, our university every day!
Therefore, when lockdown and social distance regulations began to take place in so many countries, I felt relieved to be so used to study from a distance, to rely on the internet and communication via online boards, Adobe Connect and other media.
This is the so-called "study letters" we receive every semester. They're full of information about the topics we're currently working on: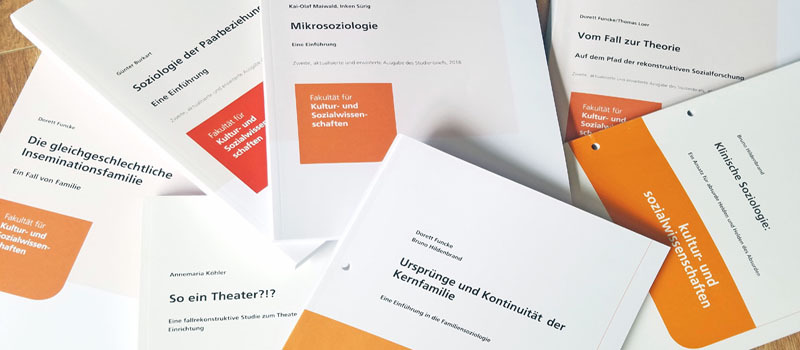 However!
Before the beginning of the pandemic, it was possible for me to take my four hours long exams at the Goethe-Institut (German culture center) in Tokyo, seven or eight hours before my fellow students in Germany had to take theirs. With the pandemic, restrictions began, and it wasn't possible to take exams on the Hagen campus or one of the study and research centers anymore. The system had to be changed and online exams were introduced. As convenient and safe they might be, they came with an unfortunate new rule: Exams had to be taken at the exact same time, worldwide, online.
I never felt at disadvantage as much as during the night I had to write about the social structure and social injustice of modern society – from ten to two!
I'm studying educational science!
You might have asked yourself by now what course of studies I'm taking. I'm studying educational science. Every semester my studies focus on different topics related to education: "Education and Society", "Education, Media, Communication", and "Social Structure and Social Inequality" are some of the topics I've been focusing on the past few years. Empirical educational research is the method that allows me to get a deeper understanding of what's going on in the world, always focused on educational aspects. This semester's module is one that I've been looking forward to for a long time – "Childhood and Youth Research"!
I haven't decided on a research topic yet, but I'm convinced my work as a teacher will benefit from it too.
Even though I've been FernUni Hagen's student for years, I've never actually been to Hagen. One day, I'm determined to go visit the university that I will hopefully graduate from in the future.
Until then, I'm thankful to be able to be one of the students studying many kilometers away from their campuses.
Related Articles

一緒に読みたい関連記事