この度、Knock Knock English / Knock Knock Preschool の Mr. Alex 講師がアメリカへ帰国するために2020年9月末をもちまして退職することになりました。生徒のみなさま、保護者のみなさまには大変お世話になりありがとうございました。Alex からのメッセージをご覧ください。
Knock Knock has been such a big part of my life in Japan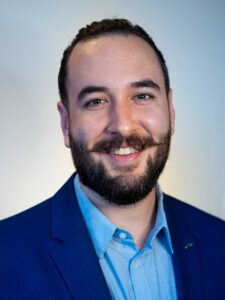 Hello everyone,
I am sad to announce that at the end of September I will be leaving Knock Knock and soon after will be heading back to the United States. I have had a hard time making this decision but it is time for me to do so. This is partially because I am ready to move on to other career opportunities in my home country and partially for personal and familial reasons.
Knock Knock has been such a big part of my life in Japan and has shaped me as a teacher, a learner, and as a person. I've made so many connections and memories over the 3 and a half years here that I will always cherish. I've watched a lot of the students grow, not only in their English abilities but also as young learners of life who will grow to achieve great things.
The hardest part of this all will be saying goodbye to everyone, but I'll always hold the memories of my time here with all of you very near to my heart. I feel like I have a Knock Knock family in all of you and you have invited me in with all the love and support I never thought I deserved. Though it pains me to leave, I hope to see you again sometime down the road.
Thank you to all of my coworkers and especially to all of the students who made my stay here much more than I could have ever asked for. Be sure to say goodbye, and I wish you all the best!
Sincerely,
Alex Clark